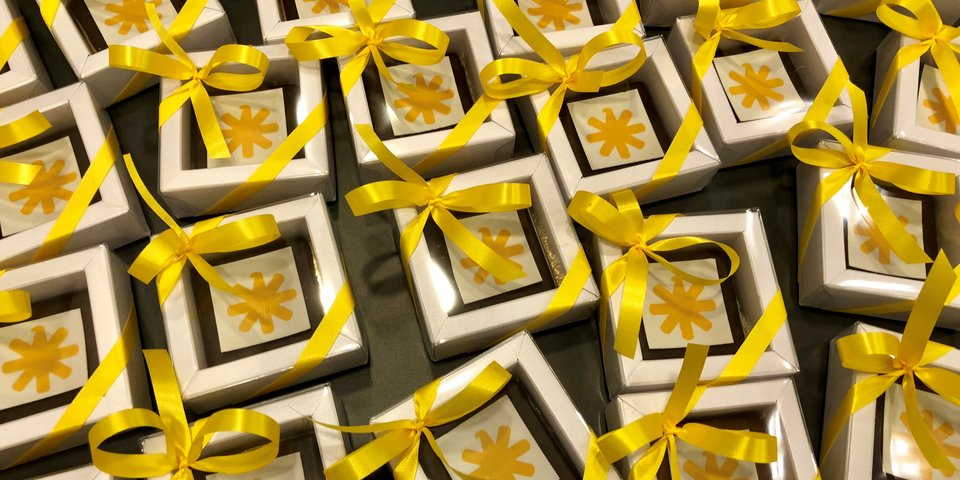 Anniversary event - 30 years DSV
The European Representation of the German Social Insurance celebrates its 30th anniversary!
Save the Date: 27th June 2023 in Brussels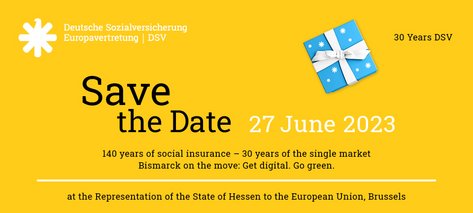 30 years ago, the umbrella organisations of the German social security system opened a representation in Brussels.

We would like to celebrate this anniversary and are already pleased to present our conference on the topic:

140 years of social insurance – 30 years of the single market

Bismarck on the move: Get digital. Go green.

We will feature two panel discussions on the following topics

Panel 1: "Europe to go – mobile working in the digital transformation".


Panel 2: "Wind of change – social insurance in climate change". 
The conference will take place:

on 27 June 2023 from 12.00 - 17.00 hrs.

at the Representation of the State of Hesse to the European Union, Rue Montoyer 21, 1000 Brussels, Belgium.

Afterwards, we invite you to a festive evening reception at the Palais de Charles de Lorraine, Rue du Musée 1, 1000 Brussels, Belgium, starting at 18.00 hrs.

We would be pleased if you save this date in your agenda!

Topics of the conference
Digitalisation is playing an increasingly important role in social and economic life. This includes in social security systems. It plays a key role not only in making a fair transition to a climate-neutral economy. It is the basis for the smooth operation of the internal market and therefore the foundation of Europe's prosperous societies. Against the background of the European Green Deal, the Digital Decade and the European Pillar of Social Rights, the European Commission has opened the discussion on how the necessary transformation process triggered by digitalisation and climate change can be shaped by sustainable, resilient and efficient social protection systems.