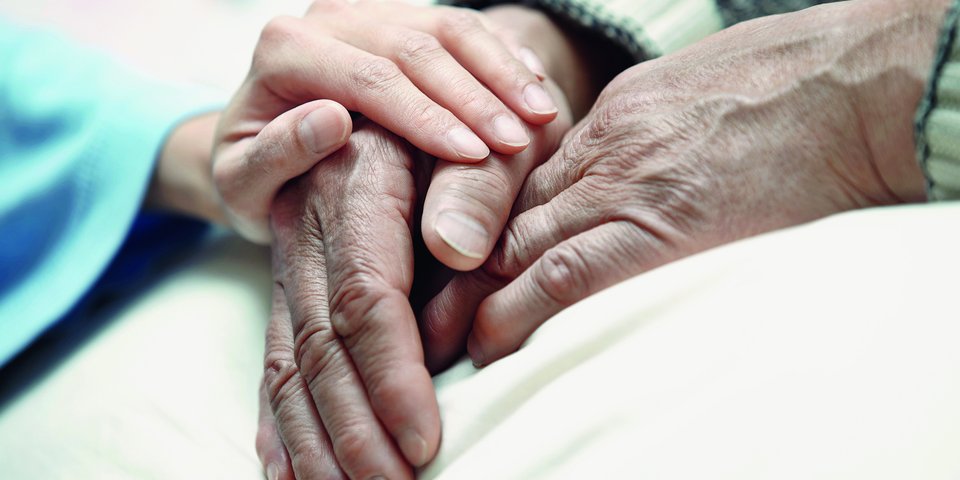 Consultations relating to the "Ageing" Green Paper
German Social Insurance on the future of intergenerational solidarity and responsibility.
Dr. S-W – 04/2021
The EC launched wide-ranging consultations relating to its "Ageing" Green Paper, which was release on January 17. With the help of 17 questions, it wants to find out the public's opinion on the promotion of intergenerational solidarity and responsibility. German Social Insurance's European representative published its position on this on 21.04.2021. You can find the opinion here.

The leading organisations have welcomed the fundamental debate on the challenges and opportunities posed by ageing that this Green Paper has initiated throughout Europe. In their response, they address issues that are relevant to the statutory accident insurance, pension, health and long-term care insurance institutions.

Solidarity in an ageing society
Solidarity is the bedrock of democratic societies and is underpinned, among other things, by the cornerstones of a well-balanced system of social security in the event of illness, loss of work, withdrawal from the labour market and the need for long-term care. Germany has developed a good basis with its pay-as-you-go social security system. In particular, in the old-age insurance sector the aim must be to distribute additional burdens throughout the insurance systems, e.g. due to demographic developments, as appropriately as possible among contributors, pension recipients and the state.

The design of the solidarity principle in statutory health and long-term care insurance follows these principles: "Young / old", "men / women" - everyone receives the benefits they need according to their individual needs, regardless of their contributions and individual or group risks.

Maintaining employability
Lifelong learning is essential for coping with the challenges posed by demographic change as well as the working life. Employees of all ages have to reorient themselves in the rapidly changing working world and, in some cases, have to learn completely new skills. The development of digital literacy depends less on age than on digital affinity. Therefore it is primarily the quality and suitability of teaching and learning that influences whether workers can carry out their tasks competently and reliably in the long-term. The maintenance of employability should be supported throughout the working life by appropriate design concepts whilst taking the changing performance capacities into consideration. It is important that the needs and requirements of older employees are also taken into account and that they are not excluded on the basis of stereotypes / age discrimination.

Maintaining the employability of an ageing workforce is crucial. A working environment must be created that meets the professional needs of people and will enable them to participate in the labour market for a long time. The organisation and design of work should be oriented to the life-phase and the age of the employee, e.g. by using working time models as well as a workplace design that is age-adaptable, should play decisive roles here.

Employees, who are exposed to severe physical and/or psychological stresses in their jobs, are not always able to continue working until they retire. Therefore, employees affected by an occupational disease should be offered the prospect of changing their occupation at an early stage. The "new" occupation should have fewer or different burdens but be at a similar level of qualification and hierarchy as far as possible. A pioneering step in this direction would be to refer companies, as well as individuals, to programmes for reducing initial health impairments and for participating in the working life.

Combating poverty in old age
The risk of poverty in old age may well increase as a result of interrupted or incomplete working careers and the expansion of employment in the low-wage sector. Therefore priority should be given to creating or extending incentives and opportunities to maintain and expand employment and to increase fairly paid job offers as measures for avoiding poverty in old age. A higher participation of women in the workforce is also crucial. If all this is not enough, different responses are available to tackle old-age poverty, either in the pension systems themselves or in the lower-ranking means-tested social welfare schemes. Moreover, the fact that periods of bringing up children or caring for them are taken into consideration in the pension will also contribute to adequate pensions.

However, supplementary pensions also play a major role in achieving an adequate level of security, provided that they offer a comparable degree of security and reliability as do the standard state security schemes.

Life in dignity in the event of need for care
In the event of a need for support or care, services that provide solutions for maximising independent living should also be provided. Social security has a prominent role to play here, albeit not the only one. Nevertheless, it can still give people choices, as is the case with long-term care insurance in Germany.