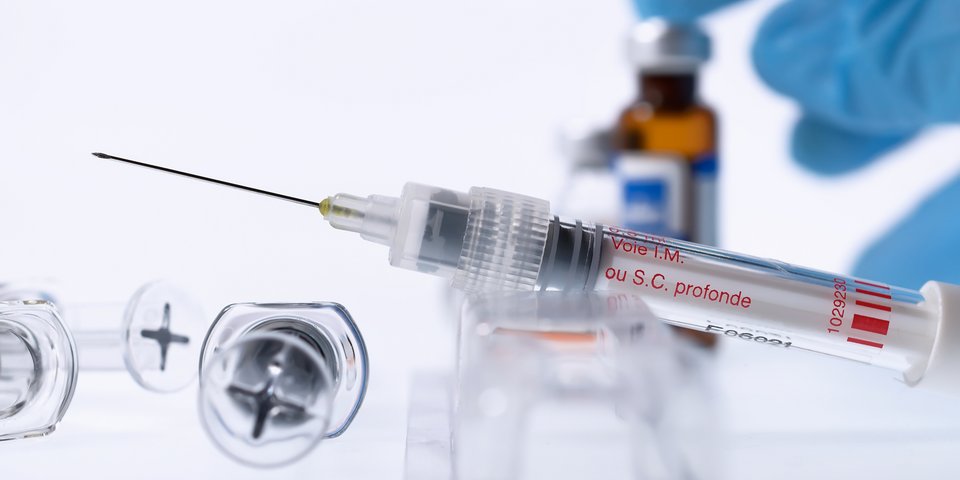 New vaccines against COVID-19
Europe prepares for rising coronavirus infections with vaccine adjustments
MK – 09/2022
The coronavirus has mutated again and again since the beginning of the pandemic. Vaccines are constantly being developed to better protect people. The vaccines from BioNTech/Pfizer and Moderna have recently been adapted to the BA.1 variant and are already being administered. However, the new mutations BA.4 and BA.5 play a greater role in current infections.

Adapted vaccination only as a booster
The BA.4 and BA.5 sub-variants cause a high incidence of infection worldwide. Efforts have therefore been made to adapt the successful vaccines to the new variants as well. On 12 September, the European Medicines Agency (EMA) announced that it was recommending BionTech/Pfizer's vaccine adapted to the BA.4/BA.5 variants for marketing authorisation.

The European Commission has followed suit. The adapted Omicron vaccination should initially only be used as a booster vaccination in people aged twelve years and older, provided that they have already had basic immunisation. Moderna's equivalent vaccine is still under regulatory review.

Amendment to the supply contracts
Given the rapidly evolving mutations, timely availability of vaccines is particularly important. The European Commission and Member States are pursuing a joint strategy to secure supplies and promote the distribution of vaccines.

The national authorities should receive the adapted vaccines as soon as possible so that they can be used for their vaccination campaigns. The existing supply contracts between the European Commission and the vaccine manufacturers have been amended with foresight. Thus, deliveries originally planned for the summer will now be delayed and will also include the newly approved adapted vaccines. This is because a renewed increase in infection is expected from October onwards. This is why enough vaccines should be available.