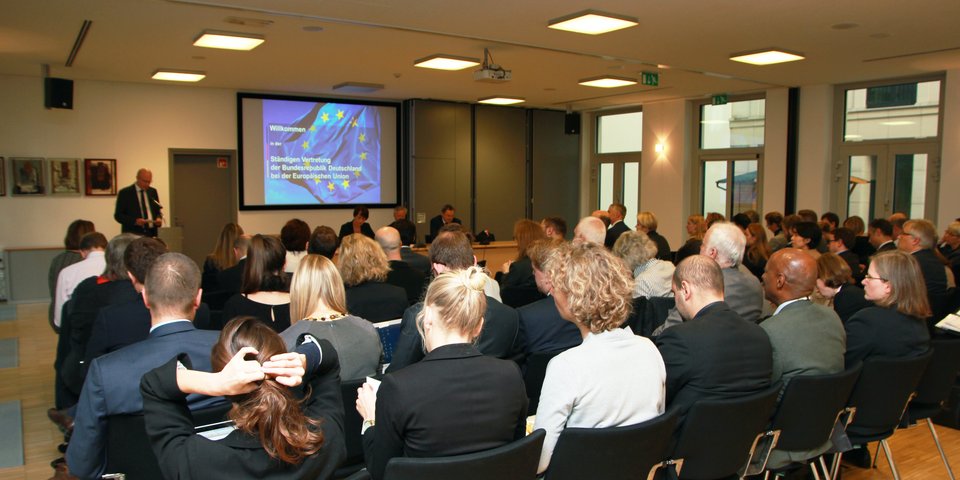 Standardisation in health care
Standardisation in health care / 12 October 2017
The Permanent Representation of Germany to the EU in close cooperation with the European Representation of the German Social Insurance, the German Hospital Federation and the German Medical Association organised a conference on standardization in social systems and health care.  
The conference took place on 12 October 2017 from 10:00 a.m. to 12:30 p.m in Brussels at the Permanent Representation of the Federal Republic of Germany to the European Union, 8-14 Rue Jacques de Lalaing. 
Dr Doris Pfeiffer (Chair of the National Association of the Statutory Health Insurance), Georg Baum (CEO of the German Hospital Federation) and Prof Dr. Günter Jonitz (President of the Berlin Chamber of Physicians) along with representatives at the national and European level discussed about the intensions of private standardization institutes to standardize medical services.