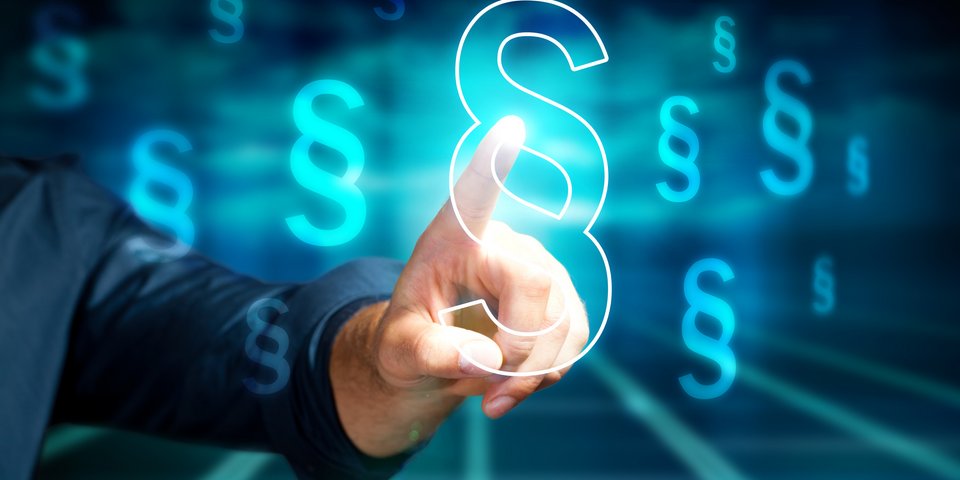 New EU regulations for medical devices
New regulations for high-risk medical devices aim to increase patient safety in the EU while also ensuring fast access to innovative solutions in the field of healthcare.
MS/MD – 03/2017
New EU regulations for medical devices
Negotiations to adopt the new regulations for medical devices and in vitro diagnostic medical devices lasted a period of five years. After the European Parliament, the Council of Ministers and the European Commission agreed on a compromise last year as part of informal trilogue negotiations, the revised texts were formally agreed to by the health and social affairs ministers in March 2017 and were adopted today by the European Parliament.  
GKV: Reform of the Regulation on medical devices was long overdue
Scandals surrounding corroded metal-on-metal artificial hips, defective implantable defibrillators and faulty silicone breast implants made it clear that urgent action was required to modernise the medical devices legislation. It was obvious to the German statutory health insurance funds that in order to improve patient safety it is necessary to have stricter rules regarding market access and the testing of high-risk medical devices; significantly better transparency; clearer provision of information; and more stringent market surveillance. The German statutory health insurance funds contributed to the European legislative process through their expertise regarding these requirements as well as several position papers.  
Market access
Unlike medicines, there is no official market authorisation process for medical devices. Instead, so-called 'notified bodies' are responsible for conducting conformity assessments before a product is placed on the market. These bodies are in competition with one another. In the past, manufacturers of medical devices could freely choose from as many as ninety of these bodies across Europe and even swap in the middle of the assessment. This might be acceptable for low-risk products such as fever thermometers or tongue depressors but not for high-risk devices. To ensure patient safety, the National Association of Health Insurance Funds (GKV-Spitzenverband) called for considerable tightening of the rules.  
An official centralised authorisation process, such as that used for pharmaceuticals, was not politically feasible. However, rules and control measures have been put in place which aim to ensure that the quality of notified bodies is consistent across Europe.  
Clinical investigation
According to current legislation, high-risk medical devices can be placed on the market without clinically investigating their effectiveness for patients. Instead, a literature review was enough to demonstrate that the new medical device is 'equivalent' to a product already on the market. And even if clinical investigations are carried out for market authorisation, they are generally not suitable for making statements about the actual benefit to patients.  
Improvements in this area were vital for the GKV-Spitzenverband because products that are insufficiently tested pose a considerable safety risk. Accordingly, the GKV-Spitzenverband was very firm in pointing out to policy makers the need to take action.  
The new regulation provides for significant improvements. Firstly, clinical investigations will be required for all high-risk medical devices other than for a few, well-founded exceptions. Secondly, manufacturers will only be allowed to put their medical devices on the market for those areas of application where they can provide clinical evidence from a clinical assessment which includes evidence of the benefit to patients. In the future, the 'intended purpose' of a medical device must not go beyond what can be proven in a clinical assessment.  
Transparency
Under current legislation, there are almost no obligations to make data regarding high-risk medical devices publicly available. It is not possible to find out which products are actually on the market and there is no obligation to publish key data from clinical evaluations of high-risk medical devices. The GKV-Spitzenverband worked on ensuring that improvements were especially made in this area.  
The provisions in the new regulation aim to ensure more clarity. Expanding the European database on medical devices (Eudamed) will ensure that, in the future, the general public has an overview of the medical devices available in the European Union and can access information regarding the clinical evaluation of implantable devices and Class III devices.  
Market surveillance
According to the current regulation, market surveillance is an important task of the national authorities in Europe; however, this is governed by federal law. As such, market surveillance is not consistent. Since there is no central product register and manufacturers mainly carry out market surveillance at their own discretion, official market surveillance is ultimately dependent on incident reporting from manufacturers and users. This shortcoming was also clearly identified by the GKV at both national and European level.  
The new regulation provides for improvements in this area. For example, a Unique Device Identification (UDI) system will be introduced to improve the traceability of individual products. Notified bodies will be given the power to clearly instruct manufacturers to carry out market surveillance. In addition, a European implant register for certain types of products will be established in order to obtain long-term data on the safety and durability of implanted medical devices.  
Outstanding issues
On paper, there is clearly progress being made towards better patient safety. However, whether this can be implemented and actually 'put into practice' in the future is yet to be seen. For example, many of the new rules are dependent on the Eudamed database meeting its specified requirements and launching on time. This requires strong political will. Another challenge is that many of the rules in the new regulation are generalised and must be given specific form through legislative acts. The GKV-Spitzenverband will closely monitor this process and get actively involved in ensuring that the regulation successfully improves patient safety.  
Next steps
The legislation has now been formally adopted and will be published in the Official Journal of the EU in the coming days. The new regulation for medical devices will come into force three years after its publication, the regulation for in vitro medical devices five years after publication. They replace Directive 90/385/EEC on active implantable medical devices, Directive 93/42/EEC on medical devices and Directive 98/79/EC on in vitro diagnostic medical devices.  
The new regulations can be viewed online: medical devices and in vitro diagnostic  
Comments by the GKV-Spitzenverband on the revision of the regulatory framework for medical devices can be viewed online here (German only).