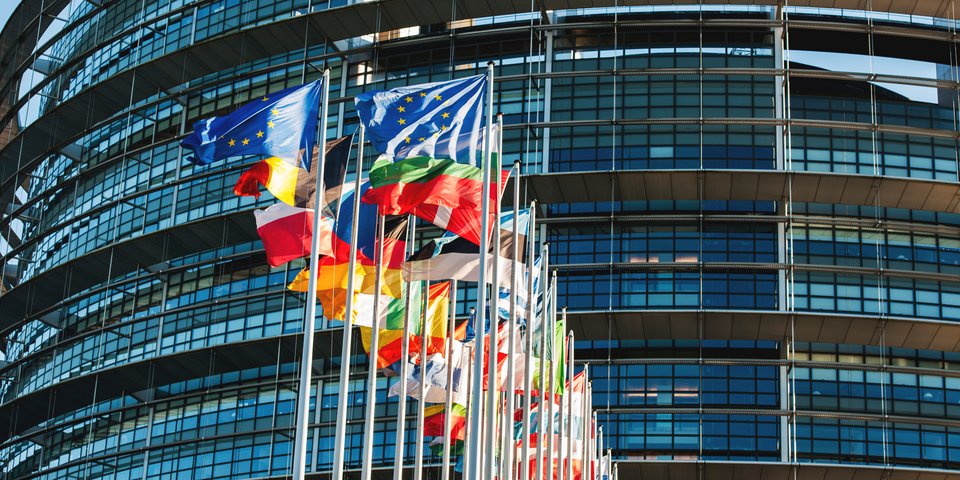 What will the new European Parliament look like after Brexit?
European Council decides on the composition of the European Parliament.
SW – 07/2018
In its Decision of 28 June 2018, the European Council set the number of representatives to be elected to the European Parliament from each Member State for the next parliamentary term. 
The European Parliament currently has 751 members. 73 of these will become 'free' after Brexit. However, these will not be fully redistributed, rather the number of MPs is to be reduced to 705. The remaining 27 original British seats will be allocated to France and Spain (5 seats each), Italy and the Netherlands (3 seats each), Ireland (2 seats), Sweden, Austria, Denmark, Finland, Slovakia, Croatia, Estonia, Poland and Romania (1 seat each). 
This will result in the following number of representatives from each Member State in the 2019-2024 parliamentary term: Belgium 21, Bulgaria 17, Denmark 14, Germany 96, Estonia 7, Finland 14, France 79, Greece 21, Ireland 13, Italy 76, Croatia 12, Latvia 8, Lithuania 11, Luxembourg 6, Malta 6, Netherlands 29, Austria 19, Poland 52, Portugal 21, Romania 33, Sweden 21, Slovakia 14, Slovenia 8, Spain 59, Czech Republic 21, Hungary 21 and Cyprus 6. 
In the event that the United Kingdom is still a Member State of the European Union at the beginning of the parliamentary term, the current Decision provides that the 2013 Decision on the composition of the European Parliament will continue to apply until the withdrawal becomes effective. After the withdrawal is legally effective, the composition will be based on the latest Decision. Representatives filling the additional seats as a result of the redistribution are to take up their seats when the withdrawal becomes legally effective. 
Background
Article 14 of the Treaty on European Union provides that the number of representatives in the European Parliament shall not exceed 750, plus one President. It also states representation of citizens is degressively proportional, with at least 6 members per Member State, but no more than 96 seats. 
The principle of degressive proportionality means that more populous countries receive more seats in Parliament than those with smaller populations, but that countries with smaller populations have more seats per inhabitant than larger countries. This principle has been criticised from the point of view of democratic deficit because it challenges the equality of voting weight.