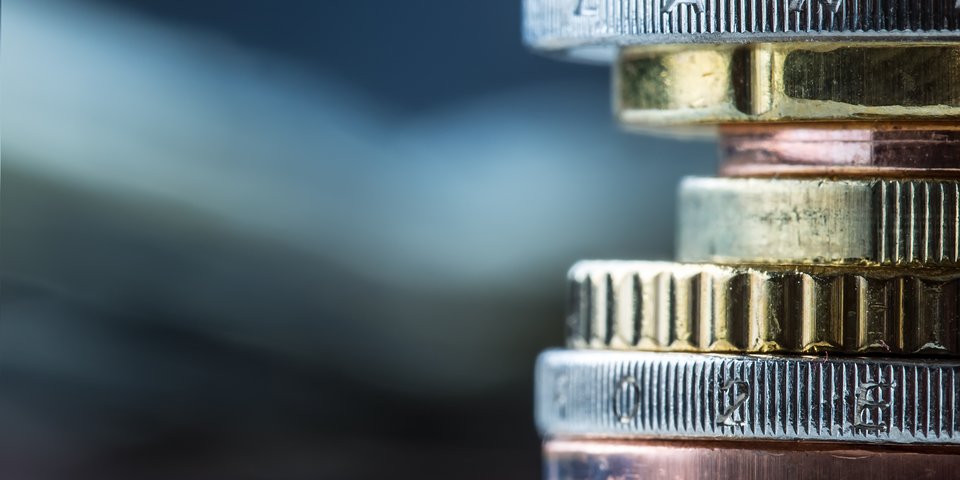 Compromise in budget dispute with Italy
Just in time for the European election campaign, disciplinary action against the Italian Government for an excessive national budget deficit for 2019 could be prevented.
GD/AD – 01/2019
The budget dispute between the Italian government and the EU Commission, the guardian of the Euro Stability Pact, had escalated in the final weeks and months of last year. The right-wing government of independent Prime Minister Giuseppe Conte, supported by major coalition partners and Deputy Prime Ministers Luigi Di Maio (Five Stars) and Matteo Salvini (Lega), had presented a budget proposal for 2019, which provided for a 2.4% increase in new debt.

This was justified by 'investment needs' in Italy as well as by a wide range of costly social policies, such as a minimum income of €700 per month for some 1.7 million vulnerable families. Also on the list were a reduction in the retirement age to improve the job situation for younger job-seekers and tax cuts for medium-sized companies.

As guardian of the Euro Stability Pact, 'Brussels' rejected Italy's budget proposal, which would have nearly tripled the permissible increase in debt. After weeks of hefty rowing and in the light of the EU's threat to trigger the excessive deficit procedure that (theoretically) could have led to huge fines in Italy, 'Rome' presented a modified budget with a new debt increase of 'only' 2.04%, which was finally approved by Brussels.

'Let's face it: the solution on the table is not ideal', admitted Commission Vice-President Dombrovskis. 'But it allows us to avoid an excessive deficit procedure at this stage. And it corrects serious non-compliance with the Stability and Growth Pact."

In the opinion of observers, the EU was initially at odds with the not exactly 'pleasant' Italian government made up of staunch Eurosceptics. This is exactly what the Italian side took advantage of in order to show their voters the unpopular 'paternalism of Brussels' in Italy shortly before the European elections.

At home, the Italian coalition sits relatively firmly in the saddle. It was able to do well in local elections and the opposition, especially anyone who has ever participated in an EU-compliant 'technocratic government' (Governo Tecnico), currently plays an insignificant role.

Even more alarming were initial signals from the financial markets that predicted sharply rising interest rates in Italy should the redistribution and spending hike actually become a reality. Given Italy's sovereign debt, highly negative 'Target II' imbalances (a kind of overdraft for central banks), weak productivity and the latent instability of financial institutions as a result of around €300-400 billion in potentially bad loans, just to name just the main risks, a rise in interest rates would be highly dangerous.

Currently, there is no eurozone mechanism which could stem an actual bankruptcy triggered by a series of bank failures. On the other hand, Italy needs investment and massive reforms, both fiscal and social. The job prospects for university-educated younger people in the real economy, which is looking for tradespeople and skilled workers, is very problematic, and creating a 'younger' workforce is almost impossible because of Italy's labour law. Company redundancies are difficult, and as a result there is not much new recruitment. Unlike 'networked' big business, small and medium-sized enterprises face one of the most rabid tax systems in Western Europe.

The truce with Rome quickly calmed the financial markets and allowed the Italian government the triumph of having largely won. In light of the complicated way of achieving this, the chances of punishing Italy with billions in fines seemed rather unlikely anyway. Social benefits that cannot be actually implemented in Rome, will be used this year in the European election campaign.

At the same time as the Italian-European budget dispute, the 'yellow vest' social protests in France escalated. President Emmanuel Macron was largely disenchanted with social policy and was forced to make costly concessions. Its revised new-debt target – higher in percentage terms than Italy, albeit with lower overall government debt – exceeds that allowed by the Euro Stability Pact.