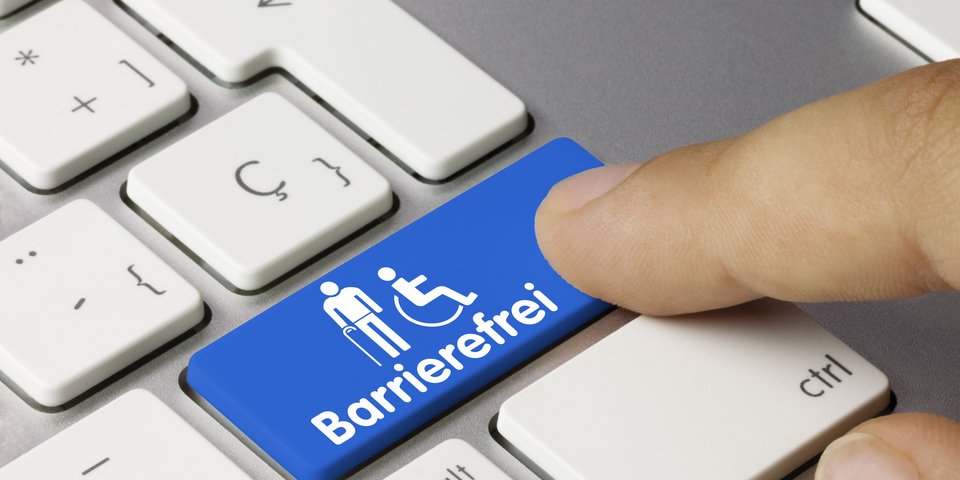 Directive on the accessibility requirements for products and services
Better access to products and services for vulnerable groups of people.
TH/SW – 03/2019
On 13 March 2019, the European Parliament approved the final version of the Directive on the accessibility requirements for products and services (European Accessibility Act, EAA). The purpose of the Directive is to help improve the functioning of the internal market for accessible products and services by removing barriers that have arisen as a result of different accessibility legislation in the Member States. This should bring tangible benefits to disabled and elderly people in the EU. It should also provide legal certainty for businesses and public administrations.

People with disabilities and the elderly will now benefit from more accessible products and services on the market at more competitive prices. There will be fewer barriers to accessing education and the general labour market, including more jobs that meet the needs of disabled and elderly people.

The Directive aims to provide better access for disabled and elderly people to products and services such as ATMs and banking services, payment terminals, e-commerce websites, mobile apps and ticketing machines. The emergency number 112 (see our current article) will also then be accessible to everyone in Europe.

It also ensures that national market surveillance authorities have the power to hold private companies accountable if they fail to comply with the Directive. The requirements of the Act will also complement and support the rules on public procurement of accessible products and services.

Exemptions
However, the Directive contains exemptions in areas such as transport, the built environment and household appliances. Microenterprises providing services are also exempt from complying with the requirements of the Act. The result is a watering down of the effects of the Directive; full access to products and services for the most vulnerable groups of people is still not a given.

What next?
The Directive still needs to be formally approved by the European Council; however, no further changes are expected. The Directive must then be published in the Official Journal of the EU. After that, Member States have three years to introduce the new provisions into their national laws and six years to apply them. Eleven years after entry into force and every five years thereafter, the Commission will submit a report on the application of the Directive to the European Parliament, the European Council, the European Economic and Social Committee and the Committee of the Regions.

The full text of the Directive is available here.

The European Parliament's press release can be viewed here.