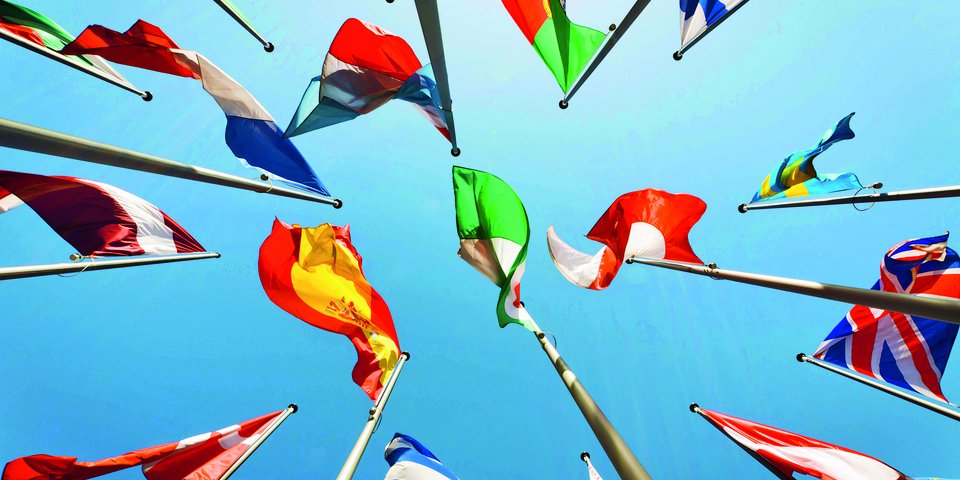 Consequences of EU election: setback for Europe's people's parties
Post-election climate reflection.
IF – 06/2019
The new Members of the European Parliament were elected between 23 and 26 May 2019. They will hold office until 2024 and will meet in Strasbourg at the beginning of July for their inaugural session. They will then immediately elect the President and the 14 Vice-Presidents. The composition of the political committees will also be divided between the political groups and the Chair and Vice-Chairs will be elected.

Surprise and relief
As predicted by some forecasts in the run-up to the elections, the Christian Democrats and Social Democrats lost their joint majority in Europe. There losses were particularly high in the weighty and more populous Member States, where more than half of EU seats are allocated.

The situation in some small and medium-sized states was completely different. Social democrats did particularly well in Spain and Sweden. However, the right-wing and right-wing populist parties did not do as well as predicted. There was a noticeable sense of relief in the rest of the party landscape.

The Liberals, on the other hand, who benefit greatly from an alliance with French President Emmanuel Macron's party, rose to become the third-strongest faction with more than 100 seats.

The 'Green Wave'
But the real winners were the Greens. In Germany, they achieved a record 22% of the vote, and in France it was 12%, but they also won in many small countries such as Ireland and Finland. This was their best ever result.

The trend towards 'green' focuses attention on an issue that has been accompanied for years by vacuous political rhetoric instead of effective action. Now, national and European politicians are promising to take decisive action to protect the climate. The Fridays for Future movement, which has seen school students raise awareness of the consequences of climate change through protests, has also been a source of pressure.

Negotiations over top positions
Negotiations are now underway on who should become President of the EU Commission. Up until now, Manfred Weber, EPP top candidate for the strongest party in the EU election, has believed he has a good chance of becoming the new head of the Commission. However, since Macron does not want to accept the 'Spitzenkandidat' system, it is questionable whether Weber, his social-democratic rival Timmermans or the liberal Vestager can win the race.

The offices of President of the European Council and of the European Central Bank will also have to be filled. A special summit of the European Council has been agreed for 30 June in order to resolve staffing issues.