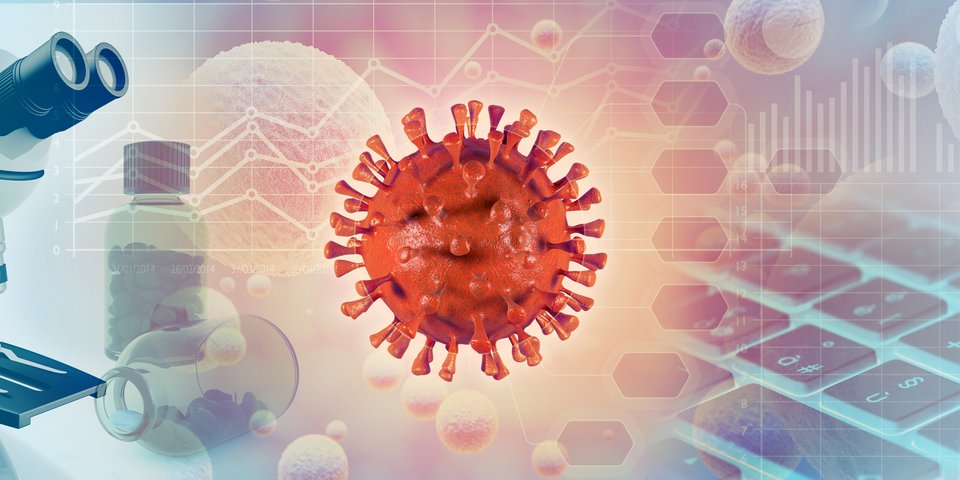 Hope for a vaccine grapples with the limits of solidarity.
UM – 05/2020
The World Health Organization (WHO) has stated that the world must prepare for the Sars-CoV-2 pathogen to be a part of our lives forever. WHO Executive Director and epidemiologist Michael Ryan has stated that the only chance left for eradicating COVID-19 is to develop a highly effective vaccine. Even though a vaccine does not yet exist, there is already international wrangling over its distribution.

EU not in pole position
According to WHO, there are about 100 research projects around the world that are working on a vaccine. Ten of them are promising and have progressed to a point where they can be tested on humans. But who gets the vaccine first? Chinese companies are involved in five promising vaccine projects, US companies in four. Companies from the European Union (EU) are involved in three research projects. The EU is not in the lead.

America First?
At a pledging event in early May, €7.4 billion was raised to fund research into a vaccine against the coronavirus. The USA did not take part in this event. This is considered a poor omen. One of the biggest players involved in the search for a vaccine is French pharmaceutical company Sanofi.

On 13 May, Sanofi announced that 'production on American soil will be mainly dedicated to the United States, and the rest of our production capacity will be allocated to Europe, France and the rest of the world'. Since this original comment was made, a different message has been coming out of the company's Parisian headquarters, but there are still doubts and mistrust. Previously, Germany and the USA had clashed over the Tübingen-based company CureVac, which is also working on a coronavirus vaccine.

A vaccine for everyone
Microsoft founder Bill Gates, German Chancellor Angela Merkel (CDU) and Gavi are among those demanding that a COVID-19 vaccine be made available as a global public good. According to the German Association of Research-Based Pharmaceutical Companies (vfa), some sections of the pharmaceutical industry have already expressed their opposition to this. vfa President Hans Steutel told Editor Network Germany (link in German) that pharmaceutical companies must remain the owners of their innovations because they are the ones investing millions of euros. However, the industry will offer a vaccine at affordable prices. State investment aid is necessary for the expansion of vaccine production in order to be able to produce the required quantities. The question of who will have access to the vaccine first remains unanswered.

International cooperation instead of national self-interest
Europe must stay on its toes. Peter Liese, Health Policy Spokesman for the EPP Group in the European Parliament, says on his website: '… the crucial thing is that we also have a plan for when American companies are faster than the rest of the world and Trump then says "America first". The distribution of a vaccine or medicine must be based on medical criteria, and we have to supply everyone around the world as quickly as possible. This requires international cooperation, not concentration on a single country'.