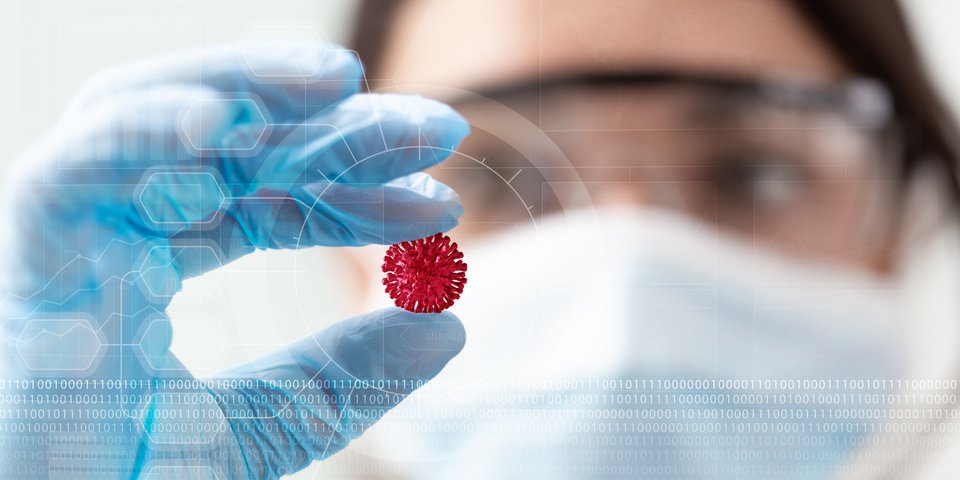 Protection against coronavirus takes priority
Agreement reached on amending the Directive on exposure to biological agents.
SW – 06/2020
Coronavirus has been classified as a biological agent in risk group 3 with additional guarantees to protect the health and safety of workers. This was agreed by the MEPs on the Committee for Employment and Social Affairs (EMPL) of the European Parliament and the European Commission on 11 June 2020.

On June 3 2020, the EU Commission presented its proposal for amending Directive 2000/54/EC on the protection of workers from risks related to exposure to biological agents at work and proposed that coronavirus be included in the list in Annex III under risk group 3, which is the second highest risk level.

Some MEPs on the EMPL Committee objected to this classification and called for the virus to be classified in risk group 4, the highest risk group, in order to ensure the highest level of protection for the health and safety of workers. However, at the committee meeting, Commissioner Nicolas Schmit was able to take account of the concerns expressed by MEPs. He promised that the EU Commission would ask the Member States to ensure that written instructions are given to all workers exposed to the coronavirus. This is provided for in the Directive when working with a group 4 biological agent.

Background
The aim of the Directive is to protect workers from risks to their safety and health arising or potentially arising from exposure to biological agents at work. For the purpose of the Directive, biological agents are micro-organisms, including genetically modified micro-organisms, cell cultures and human endoparasites, which could cause infections, allergies or toxic effects. Employers must assess the risks to employees from activities involving biological agents and, depending on the results of the risk assessment, define and implement protective measures. Inclusion of the coronavirus in the list is particularly beneficial to those working directly with the virus in hospitals, industry and laboratories.

Outlook
The amendment to the Directive enters into force on 24 June 2020 and must be implemented by the Member States by 24 November 2020. Member States should ensure that employers provide written instructions to all workers exposed to coronavirus in order to ensure there is enough suitable training. In light of the lessons learned during the COVID-19 pandemic, the European Commission will consider whether any further amendments to the Biological Agents Directive are necessary to ensure better preparedness and response in all workplaces.