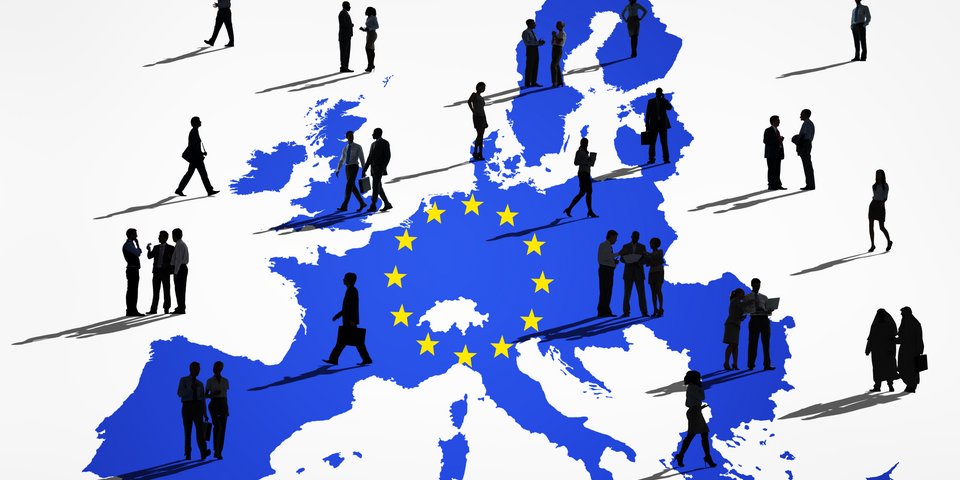 Cross-border and seasonal workers in the COVID-19 crisis
European Union wants to improve working conditions
TR – 07/2020
The current pandemic makes the existing weaknesses in the working conditions of cross-border and seasonal workers even more apparent. Especially the Europe-wide lockdown spring this year with border controls up to the point of closure showed this once again quite drastically.

Already on 26 March 2020, the members of the European Council stated in a Joint declaration: "We will, with the support of the Commission, urgently address the ongoing problems faced by EU citizens, who cannot return to their home countries due to closed internal EU borders, as well as cross-border and seasonal workers, who must be able to continue to carry out essential activities without further spread of the virus."

Who are these people?
In total, more than 17 million citizens of the European Union (EU) live and work in a foreign Member State - twice as many as ten years ago, or almost 4 per cent of the total working population. Of these, more than 2.3 million people are temporarily posted to another EU country to provide services on the instructions of their employer, based in one member state.

In addition, there are about 1.5 million cross-border commuters, who live in one EU country and work in a neighbouring country and commute back and forth daily or at least once a week, for example about 125,000 employees from Poland in Germany and about 52,000 from Germany in Luxembourg (Eurostat, People on the move).

Seasonal workers only work for a limited period of time, often under precarious conditions (poor pay, inadequate social security, lack of safety measures, cramped group housing). Up to one million seasonal workers are employed in the EU each year.

Under EU law, mobile workers must be treated in the same way as domestic workers. Nevertheless, labour inspectorates continue to observe violations in terms of pay, working hours, safety standards, insurance status and living conditions.

Specific demands of the European Parliament
On 19 June 2020, the European Parliament adopted a Resolution with numerous requirements. The most important measures to be implemented are:

·        Clear rules on the coordination of social security schemes as regards the payment of contributions and benefits.

·        The health and safety of all workers must be protected with fair working conditions and adequate accommodation.

·        The European Labour Authority (ELA) in Bratislava must become fully operational, cross-border and national labour inspections must be strengthened.

·        EU and national rules need to be improved and fraudulent practices in subcontracting must be prevented.
·        All workers must be informed about rights, obligations, risks and safety precautions in a language they understand.
Also the International Labour Organisation (ILO), the United Nations specialised agency for human and labour rights and social justice, published a Report on social protection for migrant workers on 23 June 2020.

European Commission's wake-up call to the Member States
This was followed by the European Commission, which on 16 July 2020 submitted further Guidelines for the exercise of free movement of workers during the COVID-19 outbreak. Nicolas Schmit, Commissioner for Employment and Social Rights, explained: "Our guidelines are a wake-up call to Member States and businesses to ensure that they fulfill their duty to protect indispensable but vulnerable workers."

The next day he took part in the first Video conference of the Ministers of Labour and Social Affairs during Germany's EU Council Presidency. The focus was on the contribution of social security systems to overcoming the COVID-19 crisis, health and safety at work and the rights of seasonal and mobile workers. As German Federal Minister for Labour and Social Affairs, Hubertus Heil stated: "All people in the EU should be able to live in safety and dignity."