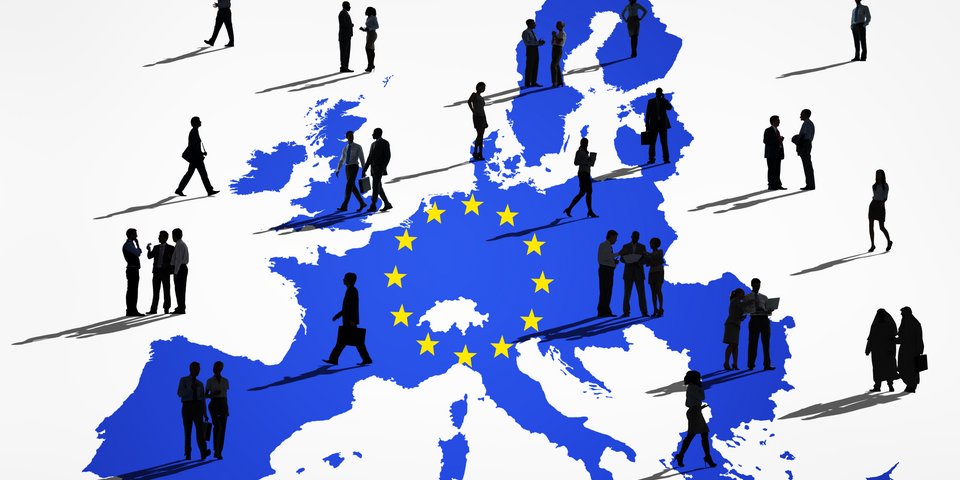 Freedom of movement with many obstacles
Improvements are needed for mobile workers in the EU.
KL – 04/2021
In the European Parliament's committee on Employment and Social Affairs, an unsolicited report was presented and discussed by MEP Radan Kanev (EPP/BG) on March 29, 2021. It addresses the impact of EU regulations covering the free movement of workers and services.

The report was commissioned before the coronavirus pandemic and focuses on the working conditions of mobile workers in the EU. The focus is on migrant, seasonal, posted and cross-border workers. The report also addresses bureaucratic and legal obstacles for service providers, professionals and small or medium-sized enterprises operating in more than one EU member states.

Identified deficiencies
The European Parliament pointed to a set of deficiencies, which hinder the free movement of workers in the EU and this existed even before the coronavirus pandemic. The following points were made:

a lack of harmonised legislation at EU level
 

the perceived reluctance to exercise the shared competences of the EU institutions in the labour and social security legislation sectors
 

the limited competences of the European Labour Authority (ELA), including the lack of defined future activities
 

frequent and systematic abuses of workers' rights, especially in the case of mobile workers.
 
The effects of the coronavirus pandemic were also included in the unsolicited report because difficult and partly inadequate working conditions for cross-border, seasonal and posted workers became especially evident during the pandemic. Examples include workers in slaughterhouses and seasonal workers who were either denied access to their jobs or stranded abroad in an isolated and destitute state without social security.

Another key problem identified in the report is the lack of coordination of social security systems during the pandemic. Some of the bilateral agreements concluded in this respect are generally inadequate. It also encourages greater digitisation of applications and procedures for the various national systems. 

What's next?
The European Parliament adopted the unsolicited report together with a motion for a resolution. This also provided a catalogue of specific demands to both the member states and the EC. The demands cover a wide range of issues such as compliance with and implementation of the Posting of Workers Directive, equal pay for equal work and ensuring a level playing field for companies. Member states should also coordinate efforts to extend social security coverage.

The EC was also asked to examine and analyse negative developments regarding labour mobility. Other requests concern the improving the functioning of the ELA and its evaluation. Digitisation should also be promoted and further strategies and measures are to be developed for the occupational health and safety of employees.