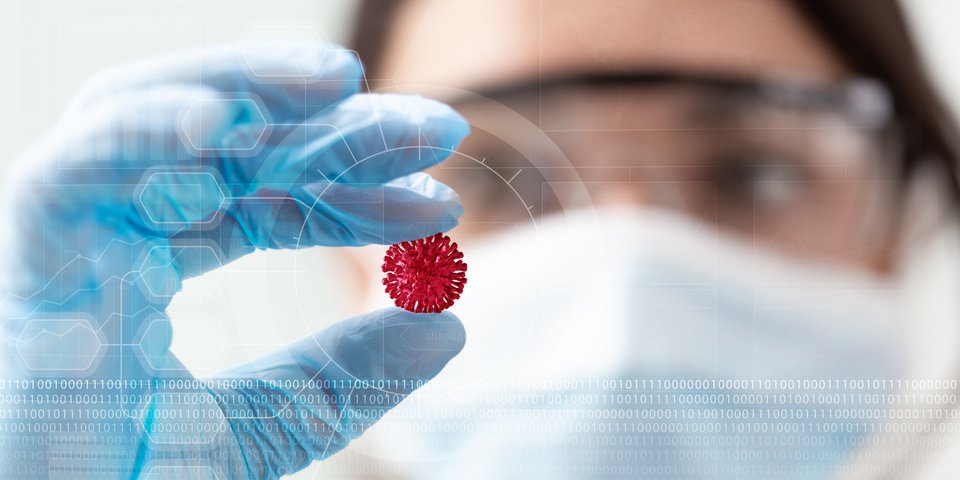 Living and working in times of the COVID-19 pandemic
Clear signs of "fatigue".
SW – 05/2021
Mental health as well as citizens' confidence in the actions of the EU and member state governments have both declined since the outbreak of the COVID-19 pandemic. This is the conclusion of the study "Living, Working and COVID-19" by the European Foundation for the Improvement of Living and Working Conditions (Eurofound) made in spring 2021, which looked at the social and economic situations of people in Europe.

Psychological well-being is at an all-time low
Europe's population is showing noticeable signs of "fatigue" after a year of the COVID-19 pandemic and a series of full lockdowns. The mental well-being of all age groups has now reached its lowest level since the beginning of the pandemic. Young people and those who have lost their jobs are particularly affected. One year after the first businesses closed following the outbreak of the COVID-19 pandemic, 10 per cent of respondents who were employed prior to the pandemic were unemployed, an increase of two percentage points from the situation in the summer of 2020 (8 per cent) and double that of spring 2020 (5 per cent).

Among young people, those aged 18 - 29 are the most affected, with 17 per cent most recently unemployed as compared to 9 per cent of those aged 30 and over. At the same time, job insecurity increased among those who had jobs. The feeling that they would lose their job in the next three months was worst at the beginning of the pandemic (33 per cent), improved significantly by the summer of 2020 (24 per cent), and worsened again in the spring of 2021 (26 per cent).

Increasing inequalities
Existing inequalities with regard to vulnerable groups have increased as a result of the pandemic. People such as those who applied for financial assistance but did not receive it and those who lost their jobs during the pandemic or were already unemployed, all found themselves in a precarious situation and many reported difficulties in "making ends meet" by the end of the month. The survey also showed the considerable differences that exist between the member states. The proportion varies from 14 per cent of respondents in Denmark reporting corresponding financial difficulties to 74 per cent of respondents in Croatia.

Decreasing satisfaction
Citizen satisfaction with crisis support measures has dropped significantly, with only 12 per cent agreeing that support measures are fair, which is down from 22 per cent in the summer of 2020. The proportion who thought support measures were simple and effective fell from 16 per cent in summer 2020 to 10 per cent in spring 2021.

Scepticism about vaccines
Confidence in vaccines is also not absolute. More than a quarter of European citizens have quite a sceptical attitude towards COVID-19 vaccines. Attitudes toward vaccines correlate with trust in respective governments and social media use.

Citizens are more sceptical in countries with less trust in their own government. The question regarding the main sources of information also had a significant effect on the findings. Whereas heavy users of social media (three or more hours a day) are somewhat more hesitant (30 per cent) than others (26 per cent), the percentage of vaccine sceptics amongst those who use social media as their primary news source is as high as 40 per cent. The percentage of vaccine sceptics amongst those who use traditional news sources (press, television, and radio) as their main sources of information, is only 18 per cent.

Regaining confidence
The report concluded that preventing economic and social inequalities between member states and their citizens is essential; otherwise the weak trust in governments and in the EU's project will be further undermined and political discontent will grow with regard to the "European Social Charter".