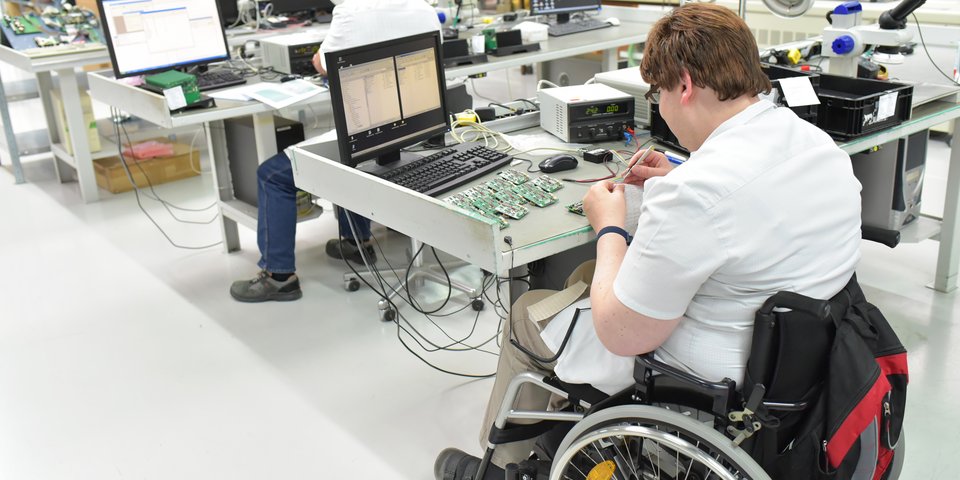 Parliament adopts resolution on employment and social policy in the euro zone 2021
Prompt and consistent implementation of the European Pillar of Social Rights action plan called for.
TH/VS – 10/2021
In a resolution on the "Report on the employment and social policy of the euro zone 2021", adopted on 20 October 2021 by 347 votes in favour, 162 against and 191 abstentions, MEPs stressed that social policies are essential for Europe's economic recovery.

The vote was preceded by a debate on 18 October 2021, where reporter Lina Gálvez Muñoz (S&D) had called, among other things, for the transformation of the Stability and Growth Pact into a European Pact for Sustainable Welfare. The EU budget should also be harnessed to make it a powerful engine for the transition to sustainable prosperity for all.

Focus on the European Pillar of Social Rights Action Plan
MEPs called for a timely and, above all, consistent implementation of the European Pillar of Social Rights action plan and its three main objectives to be achieved by 2030.

In addition to traditional macroeconomic indicators, fiscal policy should also take into account social objectives such as sustainable public investment and welfare. It must be "sustainable, smart and inclusive" to ensure lasting recovery from the crisis. MEPs hold that this would then also lead to EU countries being better prepared for the green and digital transition.

These considerations should also underpin Member States' National Building and Resilience Facilities and country-specific recommendations, which will be instrumental in achieving the social objectives.

Universal access to social security
MEPs call on Member States to address the limited access to social protection systems highlighted by the crisis and to implement the relevant Council Recommendation of 8 November 2019 on access to social protection for employees and self-employed people. However, this could only be a first step. Recent experience has highlighted the need to establish a European legal framework for universal access to social security. This especially applies to protection of workers in atypical employment relationships, such as on online platforms.

Go to the adopted text here.