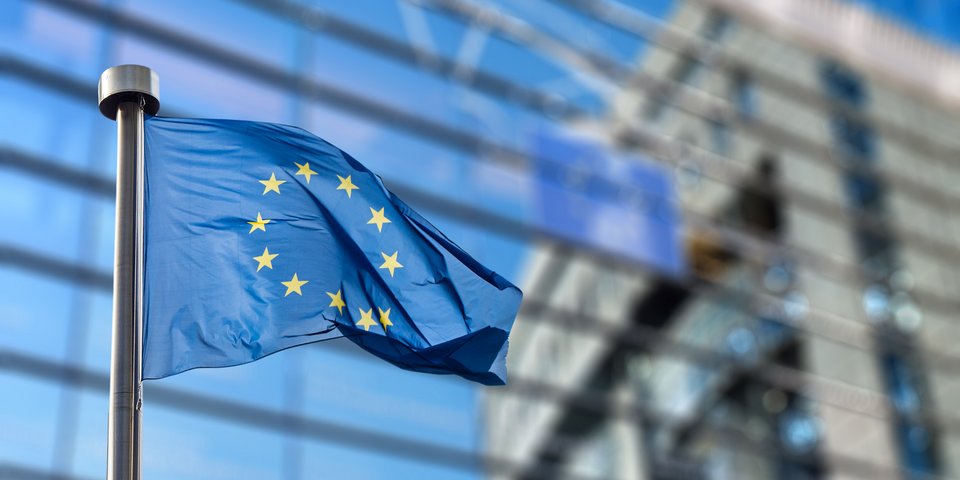 French Council Presidency
"Boom, Strength, Sense of Belonging."
AS – 01/2022
This has been the motto of France's Council Presidency agenda since it took over the presidency on 1 January 2022. Three goals were set: a sovereign Europe, a new European growth model and a humane Europe. Following up on these goals, the French President Emanuel Macron continued to make three more major promises when he presented them to the European Parliament in Strasbourg on 19 January 2022: "democracy, progress and peace".

Fight against the pandemic continues to be a priority
The French Council Presidency wants to coordinate with Member States in the fight against the corona pandemic and strive for the swift implementation of national measures. Consolidation of European democracy, the strengthening of the rule of law and the protection of basic human rights are other priorities. Crisis management and progress in the area of economic, social and territorial cohesion are also to be advanced.

Key areas of responsibility of the European healthcare system
The EU healthcare system is to be strengthened through improved responsiveness, coordination and solidarity. France wants to conclude negotiations on the package of legislative provisions to create a European Health Union and support the creation of the EU Health Emergency Preparedness and Response Authority (HERA). Furthermore, the French Council Presidency aims to strengthen health-related sovereignty by promoting an industrial strategy in the health sector. Also proposed is the revision of the directive on the specification of EU quality and safety standards for human blood, tissues and cells and the digitisation of healthcare with the opening of negotiations on the creation of a European Health Data Space. Also on the agenda are contributions to the global health strategy, such as establishing an international convention on pandemic response, deepening work on cancer prevention and control, antimicrobial resistance, and mental health of vulnerable young people.

Strengthening a social Europe
The focus of the French Council Presidency is on the negotiations for the two directives on adequate minimum wages in the EU and on improving working conditions in platform work. The French Council Presidency will also work toward Council adoption of the recommendations on individual training accounts and on the social and labour market implications of environmental change. France pays particular attention to ending gender-based violence and emphasises women's economic independence and genuine realisation of gender equality. Macron, in presenting the agenda, stressed that "inequality in pay between men and women must be abolished." Therefore, the French Council Presidency will push forward the proposal for a directive to apply and ensure the principle of equal pay for women and men for equal work and work of equal value. In the area of social inclusion, the French Council Presidency intends to strengthen the socio-economic inclusion and access to rights of persons with disabilities.

For more information, visit the French Council Presidency website. On 30 June 2022, France will hand over the Council presidency to the Czech Republic.