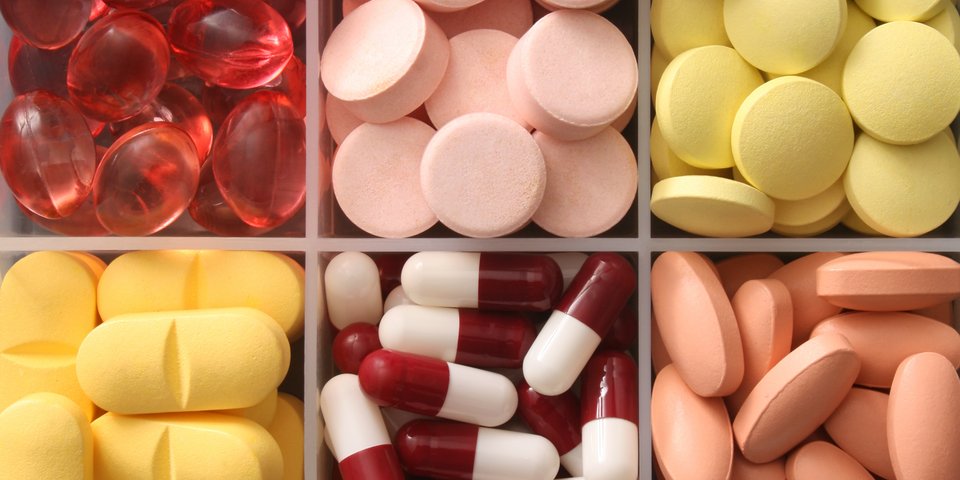 Reform of EU pharmaceutical legislation published
Strengthening Access, Affordability and Availability
CC – 05/2023
After several delays, the European Commission presented its revision of the EU's general pharmaceutical legislation on 26 April. The aim is to create a single market for medicines that will make affordable, accessible and innovative medicines available to all citizens. On the other hand, this should enhance the innovative strength and competitive position of the European pharmaceutical industry. A new directive and a new regulation will replace the existing pharmaceutical framework. This reform is the first major overhaul of pharmaceutical legislation in more than 20 years and it is one of the EU's most important health dossiers to be submitted during this legislative period.

Five main objectives
The European Commission is pursuing five main objectives with this reform: creating equal access to medicines, promoting innovation when manufacturing medicines, ensuring supply reliability, strengthening environmental sustainability and combating antimicrobial resistance (AMR).

The package: Directive, regulation and proposal for council recommendations
The proposed regulation that will establish EU procedures for authorising and supervising medicinal products for human use and establishing the EMA (European Medicines Agency) also contains specific provisions for medicinal products authorised at EU level, such as orphan medicine ("Orphans") and antibiotics. Regulations will be defined for the coordinated handling of critical bottlenecks. EMA governance will also be regulated. The proposed directive about establishing an EU code relating to medicinal products for human use will include all of the regulations that cover authorising, supervising, labelling and legally protecting all medicinal products authorised at EU and national levels. The package is supplemented by a proposal for a council recommendation that will intensify EU measures for combating antimicrobial resistance under the "One Health" approach (see News 05/2023).

Differentiated incentive system
A major innovation in the extensive legislative texts is the introduction of a differentiated incentive system for pharmaceutical companies. The regulatory protection periods will be linked to conditions: market launch in all 27 EU member states, meeting unmet medical needs, conducting comparative clinical trials and the inclusion of new therapeutic indications to an authorised medicinal product. All-in-all this proposal provides for shortening the data protection period of a medicinal product by two years to allow earlier market launches of more affordable generic medicinal products and biosimilars. This is to be welcomed. Nevertheless, one cannot speak of a general shortening of the protection periods, because if a medicinal product meets all of the conditions, the protection period could be a maximum of 12 years, instead of today's 11 years. The standard market exclusivity for orphan medicinal products will be shortened by one year from the previous 10 to 9 years. However protection periods of a maximum of 13 years instead of today's 10 years can also be granted if additional conditions are also met.

Combating medicinal product shortages
In order to combat medicinal product shortages the EC wants to make it obligatory for companies to report potential shortages earlier, to build up emergency stocks and to draw up plans to prevent shortages of their medicinal products. For example, it is also intended that a company wishing to permanently withdraw its marketing authorisation for a critical medicinal product must first offer a third party the opportunity to market this medicinal product on reasonable terms before it does so. A publicly accessible EU list of critical medicines will also be created for which stricter requirements, such as stockpiling obligations, might apply in emergency situations.

Stricter environmental testing
There are stricter regulations for the environmental testing of medicinal products. They will be extended to all products that are already on the market that are potentially harmful to the environment as well as any medicinal products that were approved before 2005. The EMA can refuse marketing authorisation for medicinal products if a manufacturer fails to provide sufficient information about the possible environmental risks of its medicinal products.

R&D transparency
There should be more transparency with regard to how public funds become part of R&D costs. Authorisation holders will be required to report on a public website any direct financial support they have received from any government agencies or publicly funded organisations for medicinal product R&D. This is helpful for the national price reimbursement processes.

Vouchers as an incentive
However, the transferable market exclusivity vouchers, i.e. the so-called vouchers, are also meaningful proposed measures for combating antimicrobial resistance. These vouchers are intended to provide incentives for developing innovative antimicrobial agents. Up to 10 transferable data exclusivity vouchers can be used or sold over a 15-year period, which will provide an additional year of data protection. DSV spoke out against this costly instrument in their statement.

What's next?
The legislative proposals will now be discussed in the European Parliament and the Council. Tiemo Wölken (S&D/DE) will report on the Regulation and Pernille Weiss (EPP/DEN) will report on the Directive in the European Parliament. Long deliberations are expected as pharmaceutical legislation is not only highly complex and many interests come together here. DSV will actively contribute in the sense of a high-quality, needs-based and affordable supply of medicinal products for the insured (see Pharmaceutical strategy Opinion).