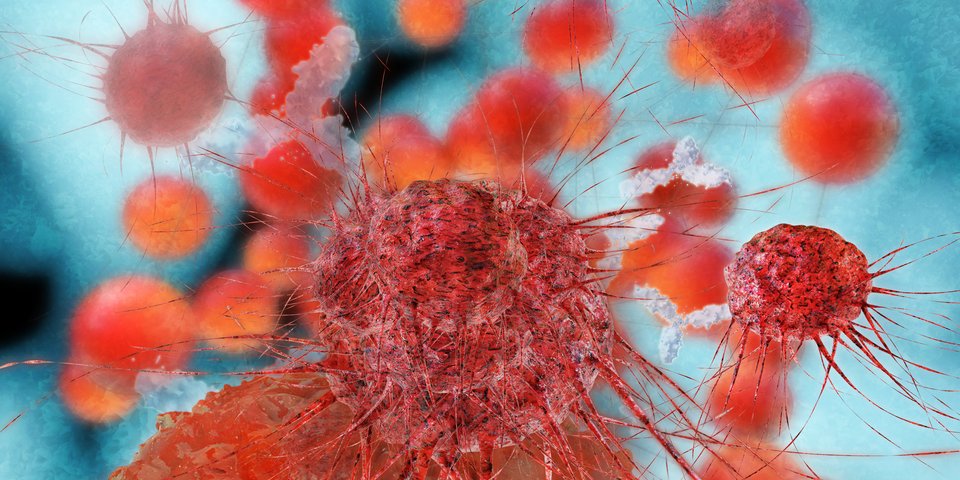 Cancer deaths to be a thing of the past in twenty years
European People's Party in the European Parliament presents strategy paper on the fight against cancer.
CM/MS – 04/2018
The European People's Party (EPP) sees cancer as one of the biggest challenges that many people face. Despite medical advancements, the number of cancer patients continues to rise. Nearly one in three people will fight cancer in their life. The EPP has put forward a position paper: 'EU can help to heal cancer – Nobody to die of cancer in 20 years' time'. 
The ambitious programme, which contains specific steps to reduce the number of cancer deaths, was launched at a press conference by party leader Manfred Weber (DE/EPP) together with EU parliamentarians Peter Liese (DE/EPP), Françoise Grossetête (FR/EPP ) and Alojz Peterle (SI/EPP). 
Increase funding for research
The EPP wants the current budget for cancer research to be doubled by 2024. The European framework programme for research, which starts in 2021, will provide a separate, tenfold budget for childhood cancer research because the death of a child is a tragedy for every family. The goal is that no child should die from cancer in twenty years' time. Due to the relatively low number of children affected, effective research on successful therapies can only be done in collaboration. Although personalised medicine promises revolutionary opportunities, it too can only fully develop its full potential in transnational cooperation, because only a large number of cases allows deductions to be made from regularities, said the group. 
Speed up approvals
The European Medicines Agency (EMA) is responsible for approving cancer medicines. According to the EPP group, the Agency's upcoming move from London to Amsterdam, as a result of Brexit, should not delay the approval of medicines. The EMA should work more closely with national authorities when deciding on the reimbursement of new therapeutics. Therefore, the EPP also supports the Commission's proposal for a Regulation on Health Technology Assessment (HTA).  
Enable special treatments with eHealth
Patients seeking special therapy should be spared the trauma of travelling and should be offered more digital healthcare solutions. The EPP is calling on the Commission to come up with a plan to achieve this, including the legislative proposals needed to develop eHealth. 
Prevention
The EPP Group is calling for the strict implementation of the tobacco Directive. In addition, measures should be taken to protect the air quality and campaigns should be run that promote awareness of or encourage a healthy lifestyle. 
Establishment of a cancer register
The EPP is calling for epidemiological cancer registers that record the onset of each type of cancer, incidence, incidence in a region, distribution by age and gender, as well as the treatment and remaining life expectancy. To make this data useful for research requires a cancer register agreed upon between the Member States. The Commission should help to build it by setting the framework for an interoperable register as soon as possible. 
Work-life balance
Seriously ill people should be allowed to work if they want to. The situation of parents and carers of cancer patients should also be included in the work-life balance Directive. People who have survived cancer and whose risk of recurrence is no higher than average should not be disadvantaged or discriminated against.  
Palliative care
According to the EPP, the Commission should set up a platform for exchanging experiences and best practices in palliative care and support research in the field of palliative care.