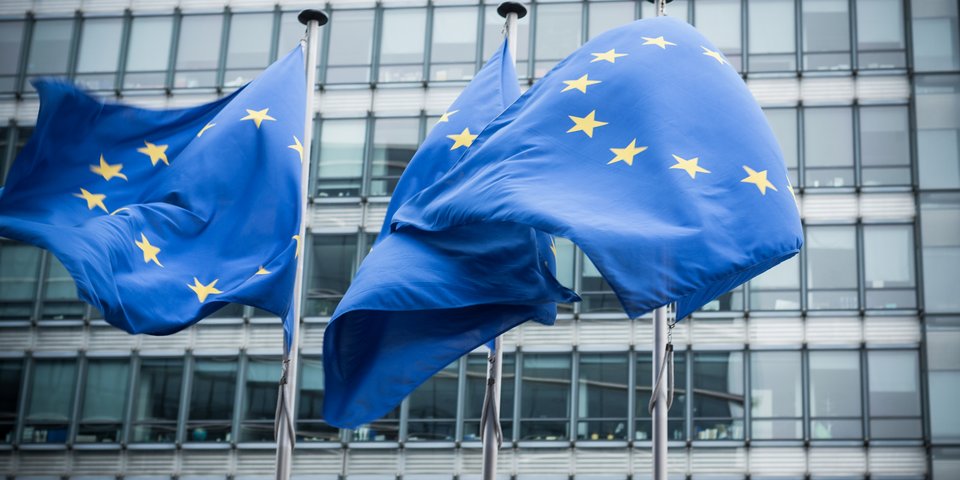 New Commission kicks off for the 2019-2024 term.
IF – 11/2019
After a lengthy set of hearings, the team of the new President of the European Commission, Ursula von der Leyen, was finally confirmed by MEPs in Strasbourg on 27 November 2019. 707 of 751 MEPs took part in the vote, 461 voted for the College, 157 against and 89 abstained.

This means that the first woman to head the European Commission and College of Commissioners   started work on 1 December 2019, albeit later than originally planned (see article Sept 2019).

In her speech prior to the vote in the European Parliament, the President lobbied hard for her highly qualified team. She only narrowly missed out achieving the gender balance in her team that she had wanted by one person, but von der Leyen has made it clear that she wants to constantly achieve gender parity in her cabinets and at administrative level.

Von der Leyen focused on familiar key issues by announcing the development of an EU climate strategy to lead the way in climate protection as well as an industrial strategy that invests more in research.

She drew greater attention to the issue of digitalisation by assigning two team members, Vice-President Margrethe Vestager and Internal Market Commissioner Thierry Breton, to work on this wide-ranging issue. Digitalisation is an inevitable part of the future and she is in favour of using robots for difficult work and as additional support in the care sector, but not as a substitute for human beings.

By choosing Stella Kyriakides as Health Commissioner, she has found the right person to further elaborate the existing plan to improve the fight against cancer. She paid tribute to the medical profession and carers but highlighted that the number of cancer cases is still steadily rising. She added that the EU must play a leading role in the long-term fight against cancer.

The task of Nicolas Schmit, Commissioner for Social Rights, is to strengthen Europe's social dimension in three main areas: the full implementation of the European pillar of social rights; the fight against poverty and unemployment; and the creation of a framework for a European minimum wage.

Other topics to which the new Commission will devote itself over the next five years include developing an innovation strategy, completing the Capital Markets Union and Banking Union, finding solutions to problems related to migration and asylum, strengthening democracy, and developing anti-corruption measures.