Legal situation following the withdrawal – the UK as a third country?
ed* No. 02/2018 – Chapter 5
Up until now, only the UK's exit date on 29 March 2019 has been set. Until the withdrawal agreement is finalised, the legal situation after this is still open in many areas. At the moment it is also unclear what kind of relations there will be between the EU and the UK after this date or after the potential transitional period. 
If there is a transitional period, there must be clarification during this period with respect to the long-term partnership between both sides. The future relationship between the EU and the UK is already being discussed in parallel to talks on the withdrawal agreement. The assessment of matters in terms of social security depends largely on the UK's status following its exit from the EU.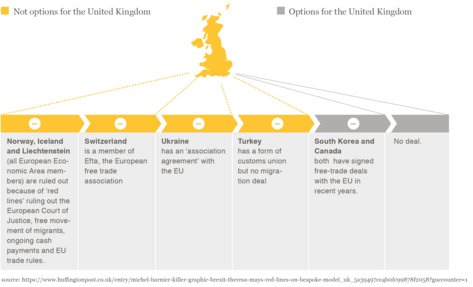 A hard Brexit – reviving old social security agreements
If the EU and the United Kingdom cannot reach agreement, this will result in the UK exiting without an agreement (hard Brexit). This means that the UK would no longer be a member of the EU after 29 March 2019 and, depending on the validity of existing social security agreements, would become either a contracting state or non-contracting country ('third country').  
Potentially, social security could make use of the existing bilateral social security agreement from 1960 that is currently only used for the Isle of Man; however, this would need to be checked and revised given changes in national legal systems since 1960.